Together with professionalism and performance, JFP also champions a workplace which pays careful attention to the mental health and personal wellbeing of both staff and clients. Our daily experiences dealing with estate planning shows us that life is unpredictable and fragile. Contributing to causes within the community is important to us. Each year we donate to a charity or cause dear to our heart. In the past we have supported the Royal Children's Hospital, the Bushfire Relief Fund and many other worthy causes.
Supporting Australian's impacted by Bushfire.. (Feb 2020)
We would like to thank you for your generous support towards those impacted by the recent bushfires as well as those who attended our February wine 'fund-raising' night.
We were fortunate to have Vinny Webb, Baarmutha Wines (baarmuthawines.com.au), as our wine expert for the evening. Vinny's winery is located in the North East of Victorian near the beautiful country town of Beechworth. Vinny gave us a vivid description of the devastation the fires brought upon the North East, its tourism, crops and businesses. His down-to-earth approach and wine expertise provided some great wine tasting tips and a few laughs throughout the night.
It was heart-warming to received so much client interest. In total we received client donations of $2,050. As pledged, JFP was pleased to match this support dollar for dollar. The total donation toward those effected by the fires was: $4,100.
We are pleased to inform you that the donation was split between the following causes:
$2,050 to the Wildlife Victoria
$2,050 to the Victorian Bushfire Appeal
Again, thank you for your kindness and support.
From all the team at JFP.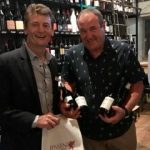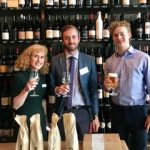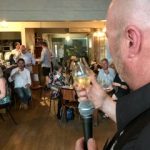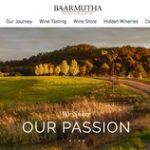 JFP Afternoon Tea: Breast Cancer Benefit
In support of Breast Cancer Awareness month, JFP held an afternoon tea breast cancer benefit at the Sofitel Melbourne. All money from the registration price was donated to the Breast Cancer Network Australia (BCNA).
The afternoon included talks from two guest speakers, Leanne Cain one of Melbourne's leading family law specialists and Cindy Schultz, a breast cancer survivor and representative from the BCNA. Leanne offered insights into the critical issues confronting women and families today regarding family law matters and separation and Cindy provided insight into what it's like to find out you have breast cancer and battle it. She also talked about the important work the BCNA does.
The relaxed setting at the Sofitel was the perfect location for an intimate afternoon event, attendees enjoyed champagne, scones, cakes and sandwiches. JFP is thrilled that our guests enjoyed the event and thanks to everyone who came along and donated.
Love Without Boundaries
During a recent business trip to Hong Kong, Jensen Financial Planning were pleased to contribute a donation to Love Without Boundaries, a not for profit organisation providing humanatarian aid to orphaned and impoverished children in China.
"We are so grateful for this gift … one that will help to heal so many children and give them a chance to be adopted … thank you all so much for your kindness!", Jan Champoux, Heartbridge Coordinator.
To find out more on this wonderful cause, the lovely children at the organisation and how to donate, please visit their website at http://www.lovewithoutboundaries.com/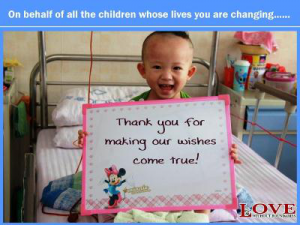 Run for the Kids
……thank you for your support!
It was a beautiful day for a run! The JFP staff participated in the Run for the Kids event on Sunday 14 March 2010. This was our second time we participated (previously in 2008) and we successfully raised close to $6,000, with JFP matching dollar for dollar all personal donations.
This was a fantastic effort which placed us in the top 10 of corporate fund raisers. A grand total of over $1million being raised overall for the event.
In total for the past two events we have proudly raised over $20,000 for the Royal Childrens Hospital.
As you can see from the photos below, we all had great fun supporting such a worthwhile cause.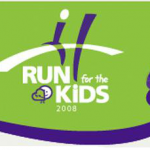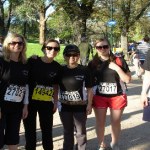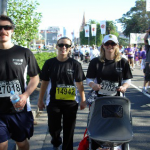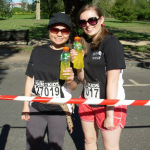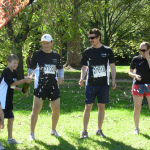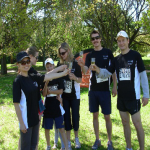 Assisi Aid Projects
Assisi Aid Projects supports development work organised by Indian partner NGO, Assisi Farm & Training Centre (AF&TC) led by Sister Stella Edattu. Assisi provides funding and technical and professional advice to AF&TC.
Assisi Aid Projects was formed in 1985. It is based in regional Victoria and is overseen by a Committee of Management. Supporters who provide their skills on an unpaid basis run the majority of Australian operations. As a non-denominational aid agency – with a "no strings attached" philosophy, Assisi's programs are open and available to all and do not promote or support any religious or political adherences.
Assisi holds base accreditation with AusAID and receives funding from the Australian Government for development projects. Donations to Assisi for projects that alleviate poverty are tax-deductible. Assisi Aid Projects is a member of the Australian Council for International Development (ACFID) and abides by the ACFID Code of Conduct.
Assisi Contact Details:
Postal address: PO Box 298 Strathfieldsaye Vic 3551
Phone/Fax (03) 5439 3161
Email: assisi@assisi.org.au
Website: http://www.assisi.org.au/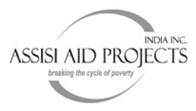 Cancer Council Victoria
Cancer statistics in Victoria…
Over 22,000 Victorians are diagnosed with cancer each year (excluding non-melanocytic skin cancers).
Over 9,000 Victorians die from cancer each year.
Cancer is more common in men than women (120 men per 100 women diagnosed)—this is mainly due to an excess of tobacco-related cancers.
Preventing cancer…
Most Australians will enjoy a long and healthy life. However, some people's cancer risk is affected by the things that they do. To learn how to reduce your cancer risk, click here.
Support The Cancer Council Victoria
As an independent charity The Cancer Council Victoria relies on donations and pledges, volunteers and fundraising events to fund vital cancer research, education and support programs. To find out how you can support the Cancer Council click here.